A Polariser will remove potentially distracting reflections from non-metallic surfaces such as glass and water and increase colour saturation. Great for skies.
Watch the Polariser Video
Why use a Polariser?
Polarising filters are used to manage light at wavelength scale, and if magnified could be a likened to a series of microscopic slats.
In use, as the filter is rotated, it either transmits or blocks the waves of light that are vibrating in particular orientations. When light from the sun bounces off a flat non metallic surface, such as glass or water, it becomes polarised - i.e. all of the reflected light waves vibrate in the same plane. This reflected glare can be removed by the polarising filter.
Rotation of the filter will be needed to find the optimum position of the Polariser. In photographic terms this can render water or glass transparent, and gives the impression of saturating colours in a scene, because much of the reflected glare from the subject is removed by the Polariser.
On a clear sunny day, much of the light in the sky is also polarised, and the filter will give a very strong blue effect when used at 90 degrees from the sun - any white clouds will stand out impressively.
Before
After
– LEE Polariser
The LEE100 System and Polariser with David Noton
Which Polariser?
Linear or Circular?
(...and we're not talking about the shape)
There are two types of polarising filter: linear and circular.
These terms do not refer to the shape of the filter, but rather the way in which the filter modifies the light waves that pass through it.
The type of filter required depends on the camera. If you use an auto-focus SLR (digital or 35mm) in, for example, spot metering mode, you will need a Circular Polariser. This is because a Linear Polariser will interfere with the complex metering and AF systems of modern cameras.
If you use a manual focus camera, whether 35mm or medium format, you can use either a Circular or a Linear Polariser. If you are still unsure of the type of Polariser you require, check your camera's instruction manual.
A polarising filter will reduce your exposure
up to 1⅔ stops.
The LEE100 Polariser
– Circular Effect
This Polariser simply snaps onto the front of the LEE100 Filter Holder, where it remains securely attached until you're ready to remove it.
Importantly, the Polariser can be rotated independently of any other filters in the Holder such as ND Grads – making it ideal for landscape photography.
The LEE100 Polariser is constructed using a new lightweight, high-transmission polariser glass, with a subtle warm tone to help intensify natural colours.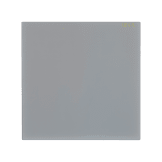 100mm Square Polariser
– Linear or Circular Effect
This Polariser slots into the LEE100 Holder, and will then be rotated along with any other filters. However, you do have a choice of two axes of polarisation by simply turning the filter through 90 degrees.
This version is recommended for studio use, or when no graduated filters are required in addition to the Polariser.

–
Your images reviewed by Professionals
Fitting the Polariser


LEE100 and LEE85 Systems
Both the LEE85 and LEE100 Systems feature the same super-simple way to fit the Polariser.
Simply clip the Polariser into the receiving slot on the Holder and snap it into place. It remains securely attached until you're ready to remove it.
Engage one clip into the receiving slot at the front of the filter block.
Ease the whole unit into the engaged clip.
Snap the second clip into place.

That's it!

Make sure the Polariser is secure before attaching the holder to the camera.
Before
After
– LEE Polariser
Professional hints:
Combining with Polyester Filters
If using a polarising filter in conjunction with polyester filters, the Polariser must be placed in front of the polyester filters, not behind, otherwise it will not function correctly. This problem does not arise when the polarising filter is used in conjunction with resin filters.
Experimenting with skies
Sometimes a fully polarised sky can appear overdone. Experiment with halting the rotation at around 45 degrees to the sun, rather than the full 90 degrees, for a more natural-looking result.

How to clean and store your filters
ClearLEE Filter Wash & Cloth
Filter and System Pouches
Angela Nicholson, Reviews Editor at Camera Jabber, takes a look at our ClearLEE range - designed especially to ensure your filters stay optically perfect and free of marks and smudges.
She also demonstrates our Filter and System Pouches and shows how she keeps everything organised and ready to go when you need it.
The Masters of Photography - Jeremy Walker
You can subscribe to all our videos with

Closed Captions and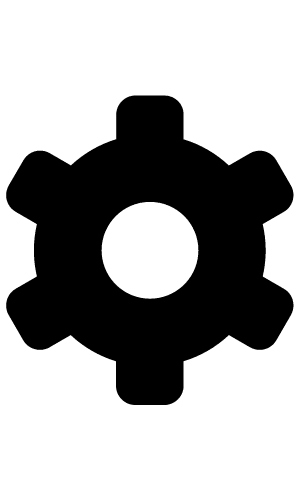 Translations on our YouTube Channel LEEfiltersTV
Inspiring Professionals
Reimagined for tablets these new eBooks take you through stunning landscape photos and the exact filters and techniques used.
Before
Taken at 16mm on full frame sensor.
After
Taken at 16mm on full frame sensor with LEE100 Polariser.
Mark Bauer
LEExposure 09 - Read our latest online magazine
After
Taken at 16mm on full frame sensor
with LEE100 Polariser.
Both photos by Mark Bauer
After
Taken at 22mm on full frame sensor
with LEE100 Polariser.
Professional hint:
Polarisers on very wideangle lenses
The effect of a polariser varies depending on its angle in relation to the sun. In certain conditions, using a polariser on a very wideangle lens can result in uneven skies, where some areas are more polarised than others, and therefore appear darker. This effect can arise with any type of polariser, and is something a photographer should remain aware of.
LEE Filters Quick Start Videos
You can subscribe to all our videos with

Closed Captions and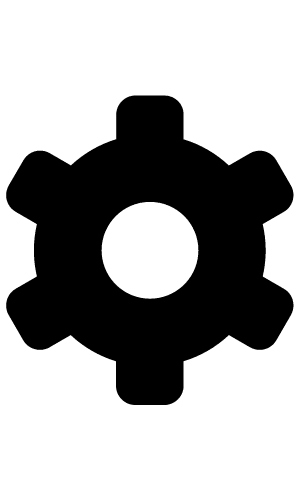 Translations on our YouTube Channel LEEfiltersTV
Find a dealer