LEE85 Individual Filters
Available in optically correct resin. LEE85 Stoppers and the Polariser are also available in glass.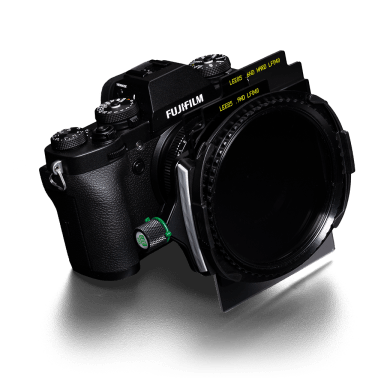 The filters for the LEE85 System are manufactured to the same standards as those for the renowned LEE100 system. Handmade in a way that meets the company's exacting quality control in colour and optical flatness, products in the LEE Filters range have become the benchmark by which other systems are judged, and are the indispensable tools of many photographic professionals worldwide.
A range of filters are available individually for the LEE85 System. Please review the Product Directory for complete listings. Also listed are a number of sets of the more widely used LEE85 filters, and this can be an economical way to grow your collection.
The LEE85 filters are not just cut down versions of the LEE100 System filters. In keeping with the smaller size the gradation zones have been adjusted to suit the smaller system. These changes have been made through extensive testing in conjunction with top landscape photographers.
LEE85 0.6 ND Hard Grad