Download for Android
Apple, the Apple logo and iPhone are trademarks of Apple Inc., registered in the U.S. and other countries. App Store is a service mark of Apple Inc.
The Designer Series
The Designer Series colours have been created by some of the world's top lighting designers working alongside our Research and Development team. With total creative freedom they have been able to produce exactly the mood or effect they require.
Filter colours: Narrow your choice by selecting a broad colour match
Peter Barnes

Peter is credited with more than 150 designs for live music, film, television, dance, fashion, art and architecture. He designed the lighting for Live 8 and his design was used around the world for all major Live 8 venues with an estimated worldwide audience of 3 billion people. In 2000 he was voted Lighting Designer of the Year by Live! Magazine and was nominated Lighting Designer of the Year by Total Production magazine in 2008, 2009 and 2010.

797Deep PurpleUsed in musical performances for general colour washes and set lighting.
707Ultimate VioletUsed in musical performances for general colour washes and set lighting.
721Berry BlueUsed in musical performances for rear colour wash or set lighting.
729Scuba BlueUsed in musical performances for a rear colour wash or set lighting.

Tanya Burns

Tanya has worked in the lighting industry across theatre, dance & opera with many shows in the West End and major repertory theatres. She was awarded the Arts Foundation of Great Britain Fellowship for Lighting Design and gained an MSc in Light & Lighting from The Bartlett School of Architecture, UCL. Tanya has been a full time member of the Imagination Lighting Department since 2005, utilising creative lighting for clients as wide ranging as Samsung, Land Rover, Ford and BT.

508Midnight MayaA rich, sultry blue. Like Congo Blue, but allowing greater light transmission so more maintenance friendly - fewer gel changes.
525Argent BlueLSI's Silver Anniversary colour. Great for a foreboding cold winter's night, but allows enough light transmission to be useful for general illuminance too.
505Sally GreenA fresh, light and airy summer green. 'Under tree canopy' light quality without 'pantomime countryside'. Subtle enough to light faces without having to add too much general cover on top.
506MarleneFlattering skin tone filter without the comedy 'pink'. Named for Marlene Dietrich who understood the importance of beautiful lighting, especially at a certain age!
507MadgeDenser, saturated orange version of 135 avoiding 'pinky red'. Good for backlight, instruments, part of a sunset palette, and getting a party atmosphere. 'Madge' is short for Imagination.

Lucy Carter

Lucy Carter trained in Dance and Drama at the Roehampton Institute, University of Surrey and then took an Advanced Diploma in Lighting Design at Central School of Speech and Drama. Lucy has worked with Wayne McGregor for most of his career and their collaborations have won several prestigious awards. "Lucy Carter's lighting, bright lights behind a gauze screen, gives the dancers haloes. They look like heavenly bodies, floating and turning through their orbits. It's shamelessly pretty." The Independent

511Bacon BrownAn intense and warm deep brown. Designed to recreate the pigment browns used by Francis Bacon in some of his paintings.
513Ice and a SliceA pale acidic spring yellow. For a sharp white wash.
514Double G&TDouble 513 , when only a double will do. Has a more acidic bite.
512Amber DelightA dark dirty orange.

Paule Constable

Paule's work can be seen in theatres and opera houses around the world including projects as varied as Brigadoon on Broadway, Oliver in the West End and productions for Glyndebourne and The Met. In her work she is fascinated by the lyrical in the everyday and in the beauty of the mundane and the brutal. She lives by the sea with her two children and spends any free time walking in the hills or by the ocean.

731Dirty IceDirtier than 730 Liberty green, more orange, sympathetic with skin tones.
733Damp SquibA dirty green, reduces warmth. Good for cross lighting.
742Bram BrownDirtier than 156 Chocolate, good for skin tones. Dims well and doesn't go pink at low light levels.
768Egg Yolk YellowA bold strong chemical yellow, less orange/red than 179 Chrome orange.

Chris Davey

Chris Davey started as a resident electrician at the Theatre Royal Stratford East and then Sadler's Wells. He went freelance in 1992 touring all over the world with several dance companies. He started to design for Shared Experience and quite a lot for the RSC until he was designing full time. Now he designs for a huge range of companies both commercial and regional including the National, RSC, a lot of opera and dance, both in the UK and abroad.

722Bray BlueA purer blue with very little red in it.
712Bedford BlueA smoky warm blue. Good for skin tones.
748Seedy PinkA smoky pink. Good for tungsten on skin tones.

Dave Davey

Dave has worked extensively on popular UK TV shows including 6 years as lighting designer for the BBC and innovative work on the 'X-FACTOR' Series II. Other credits include the comedy shows 'MOCK THE WEEK' and 'NEVER MIND THE BUZZCOCKS'.

701ProvenceThe colour of the Lavender fields of the south of France. A redder version of 180 for use on cameras balanced to tungsten sources.
736Twickenham GreenA powerful green with depth, for music or light entertainment.
770Burnt YellowA colour that feels warm and dense on camera, a balance between 179 and 105.
744Dirty WhiteCorrect a daylight source to an off white tungsten source. Used with a tungsten source provides a "dingy" effect like a smoky bar.
749Hampshire RoseCombines flesh tone warmer 154 with some Hampshire frost.

Chris Ellis

Chris enjoys a design career that embraces many aspects of lighting with design credits in opera, musical theatre, drama and dance. In 1997 he formed Chris Ellis Lighting to extend his work into architectural design. He has created opera designs for the National Musikteater Amsterdam, Den Norske Oper, the Royal Opera House, the English National, Welsh National, Scottish and Opera North companies and worked extensively for the Royal Shakespeare, Royal National Theatre and Deutscher Schauspielhaus Hamburg companies.

798Chrysalis PinkA new deeper lavender with a dash of rose blusher.
714Elysian BlueA new deeper version of Alice Blue.
718Half Shanklin Frost202 with frost to soften the beam of profile units.
717Shanklin Frost201 with frost to soften the beam of profile units.

Rick Fisher

Highly praised for his designs for theatre and opera, Rick's projects include a musical version of 'BILLY ELLIOTT' composed by Sir Elton John, work with Robert Altman on 'RESURRECTION BLUES' at the Old Vic and 'BETROTHAL IN A MONASTREY' at Glyndebourne. The Philadelphia native received a TONY Award for the Broadway production of 'AN INSPECTOR CALLS', as well as several Olivier Awards. Rick Fisher is the chairman of the British Association of Lighting Designers.

708Cool LavenderFor use as a warmer tint without turning yellow and to recreate the colour of fluorescent lighting.
735Velvet GreenA beautiful background colour. Victorian melodrama. A night time green.
728Steel GreenApproaching storms. Overcast days. Cold steely light. Malevolent moonlight.

Peter Fisker

Peter Fisker started as a freelance lighting technician in 1992. He joined the Seelite Company in 1994. He started to design in 1995 and currently he designs for a huge range of companies and artists in Denmark. Peter has done the lighting design for the Arena Stage at the Roskilde Festival for a number of years as well as working at many other festivals. He has worked with artists such as BB King, TCB Band and Sweet Inspirations along with many other Danish and international bands.

703Cold LavenderA colour that would be great for front / key lighting and that works well with 152 Pale Gold.
700Perfect LavenderIn-between 170 Deep Lavender and 345 Fuchsia Pink, and is good for backlighting and romantic atmospheres.
727QFD BlueA special version of 729 Scuba Blue which is good for backlighting and swimming pool effects.
780AS Golden AmberBetween 778 Millennium Gold and 135 Deep Golden Amber, but less red. A strong colour good for backlighting.

Henrik Hambro

Henrik has been involved in many architectural lighting projects including the Spinnaker Tower, Portsmouth UK, and the Palms Hotel and Casino Las Vegas. He has also worked extensively for theatre, musicals, festivals, TV and many corporate projects.

706King Fals LavenderA cold lavender.
799Special KH LavenderA deep lavender that brings out the UV.
710Spir Special BlueA cool industrial blue.
740Aurora Borealis GreenPrimary jungle colour. Removes some red and blue. Works best with daylight bulbs. Sodium lamp effect.
741Mustard YellowSpooky when used in haze. Removes some red and blue. Works best with daylight bulbs. Sodium lamp effect.
773Cardbox AmberWarm tint for skin tones.
787Marius RedNice deep full red. Rose leaf colour.

Mark Henderson

Mark acts as a lighting adviser to the Almeida and was the recipient of the 1992, 1995, 2000 and 2002 Olivier Awards for Lighting Design. He was nominated in 1996, 1999 and 2005 for the US TONY Award for Best Lighting Designer. Mark was awarded a Welsh BAFTA along with the 2006 TONY Award for his lighting of the 'THE HISTORY BOYS'. He is an associate and lighting consultant to the National Theatre, and he has also lit numerous Operas around the world.

719Colour Wash BlueTo allow low intensity tungsten to hold a cold/blue feel.
711Cold BlueTo give a cold/grey HMI effect from a tungsten source. Will also help blend the light when using both tungsten and HMI sources.
746BrownTo give a murky, dirty feel to tungsten. A darker, less pink chocolate.
777RustA vivid rust colour effect.
789Blood RedFor a deep saturated red effect. Used when a strong vivid red effect is required.

David Hersey

David has designed the lighting for hundreds of plays, musicals, operas and ballets. His many Awards include TONY's for Best Lighting Design for 'EVITA', 'CATS' and 'LES MISERABLES', and the OLIVIER Award for Best Lighting Design for 'BURNING BLUE', 'THE GLASS MENAGERIE' and 'TWELFTH NIGHT'.

724Ocean BlueUseful at low levels of light. Good for dull skies and moonlight.
725Old Steel BlueCool wash, useful for highlights.
764Sun Colour StrawAdds warmth, bright sunlight.
763WheatAdds warmth, sunlight.
776NectarineRomantic sunset. Period pieces.
779Bastard PinkDeep sunset. Useful on dark skin tones.

Jakob Holst

"I really enjoyed my visit to LEE Filters. The people in the lab were so nice and helpful and I really enjoyed our collaboration in making the new colours."

716Mikkel BlueA romantic blue to produce a night effect.
774Soft Amber Key 1Used for producing a warm key light colour. Flame retardant.
775Soft Amber Key 2Used for producing a warm key light colour. Flame retardant.

Jesper Kongshaug

Jesper Kongshaug is recognized as one of Denmark's most radical and innovative light designers. He works with established theatres as well as experimental companies. Besides theatre he creates lighting for buildings and architectural projects. He is the winner of the Nordic Light Award 2008 for his work on the Royal Danish Playhouse.

730Liberty GreenA good green for creating mystery and suspense.
765LEE YellowUseful for producing a strong sunlight effect.

Andy Liddle

"After 20 years in lighting, I promise to never throw a piece of colour on the stage again, now I know what it takes to develop and make! My three new colours are named after special people; Terry Lee - the much unacknowledged creator of the Aluminium PAR can; J. Winter Blue - Julian Winters, a great lighting designer; JAS Green - Jane Green - My wife!"

713J.Winter BlueA very dark blue with a high UV content. Good when used in high concentrations for a moody and powerful stage colour wash.
738JAS GreenA rich yellowish green. Useful as a concert stage wash where darker skin tone, costume and set are a consideration.
781Terry RedA strong amber red that works well when used against deep reds and dark ambers, in wash combinations and on cycloramas.

Durham Marenghi

Durham Marenghi has designed the lighting for a wide range of events and installation projects around the Globe. They include the Space Centre Bremen in 2006, the largest indoor theme park in Europe, for which he won an International Illumination Design Award of Excellence and an event at the Pyramids in Giza which was nominated for a Middle Eastern Lighting Design Award in 2007.

704LilyA cool lavender with little red content. Good for romantic evening exteriors.
702Special Pale LavenderA cold lavender when used with a full tungsten source, but warms as the source is dimmed. Good as a fill for slow sunset fades.
790Moroccan PinkA rich natural pink, good for producing late afternoon sun effects.
791Moroccan FrostSmoothes PAR or flood washes of large areas. Useful for houselights and good for interior colour washes.
720Durham Daylight FrostSmoothes PAR or flood washes of large areas. Useful for houselight and good for entrances from natural light.
705Lily FrostSmoothes PAR or flood washes of large areas. Useful for houselights and a good colour wash for evening events.
750Durham FrostA frost that almost completely softens shutter edges and removes hot spots.

Declan Randall

Declan has designed the lighting for more than 250 productions covering all genres of theatre including drama, dance, musical and opera. In 2000 Declan won a scholarship to attend the Broadway Lighting Master Class in New York. Declan has been nominated for several awards and has won Best Lighting Designer for 'SHOPPING AND F***ING' as well as 'AFRICAN FOOTPRINT' and most recently 'COUPE'.

600Arctic WhiteA bright, brilliant blue-grey light at 100%. It does not warm up as it dims and is not affected by amber drift. Useful as a backlight or for special effects where a whiter light is called for.
601SilverA silver-grey light at full power, dims through lavender grey then warm brown grey. Works well with 550 ALD Gold. Good for creating a sense of intense darkness on stage whilst still being useful.
602PlatinumAt full power produces dazzling grey light with slight red bias, when dimmed warms up quickly to a useful brown. Good for effect lighting as well as a cold, white sidelight that has some warmth in it.
603Moonlight WhitePleasant white light at full power, dims down to a warm colour and at low intensities has more yellow than red content. Good for sunlight effect as if through stormy clouds reflecting off of the ocean.
550ALD GoldA 'proper' gold to celebrate the 50th Anniversary of the ALD. It maintains its richness as it dims, becoming more molten as the percentage is reduced.

Mike Robertson

Mike is a lighting designer working mainly in the theatre and has also lit hundreds of events, buildings and even aeroplanes. Winner of the 2007 Olivier Award notable projects include 'BILLY LIAR', 'LARKRISE TO CANDLEFORD', concerts for Joe Strummer and Franz Ferdinand, as well as work for many corporate clients Mike has lit in Hong Kong, Zimbabwe, Scotland, Norway, Switzerland, France, Sweden, Ireland, Germany, Poland and extensively in regional England and London. He is also a regular columnist.

500Double New Colour BlueThe strongest of the NCB series for dramatic 'white' face and key light where warmer tones than CTB are required.
501New Colour Blue (Robertson Blue)An alternative to the CTB series with warmer tones and a lesser green cast for face and key light.
502Half New Colour BlueA lighter correction in the NCB series.
503Quarter New Colour BlueThe lightest correction in the NCB series.
504Waterfront GreenDesigned for period key light and modern urban horizons.

David Whitehead

"My day spent at LEE produced some interesting colours, each of which will convey strong messages on any stage."

709Electric LilacProvides good colour rendering which creates a sharp edge, adding a touch of drama.
767Oklahoma YellowA rich blend of bright sunshine and warm ochre overtones.
794Pretty 'n PinkCreates warm and soft effects.
795Magical MagentaRich mixture of red and pinks.

Kate Wilkins

Kate Wilkins wide-ranging experience in theatrical, architectural and rock n' roll lighting has produced designs that range from the playful and intimate to drama on a grand scale. Having graduated in Theatre design in 1991 she has worked with bands such as U2, The The and Depeche Mode and for lighting consultants Linbeck Rausch (architectural design in Hong Kong) and Imagination Ltd. Projects of note include the award winning Guinness Storehouse and the opening of Tate Modern.

723Virgin BlueThis is a pure blue, not too green and not too lavender, yet still feels warm for a blue with an early morning feel.
747Easy WhitePrimarily developed for fluorescents to ensure warm, comfortable light and flattering skin tones.

Patrick Woodroffe

"Working with LEE's design team, we came up with three ideas, for specific projects with which I am currently involved, but it's nice to think that they will become part of the LEE range and be used one day by other designers on their shows."

715Cabana BlueA deep blue that still has enough transmission to work encouragingly well on television.
778Millennium GoldUseful for lighting architecture: it produces a rich amber when used on a tungsten source, or a much cooler effect when used on a HMI lamp.
793Vanity FairA rich glamorous pink, good for use on special occasions.
My Colour List
Save and Print (PDF)
Download for iPhone
Download for Android
LEE Swatch for iPhone & Android
Our complete range on one screen, with an innovative colour picker so you can easily build palettes anytime inspiration strikes.
Framed Glass Filters
LEE dichroic glass filters offer unmatched colour purity and stability. Popular with both the architectural and theatrical industries.
Quick Rolls
Save both time and money with a roll of any colour in any width, meaning the gel is ready to frame in just one cut. See colour details.
LEE Filters Lighting Videos
You can subscribe to all our videos with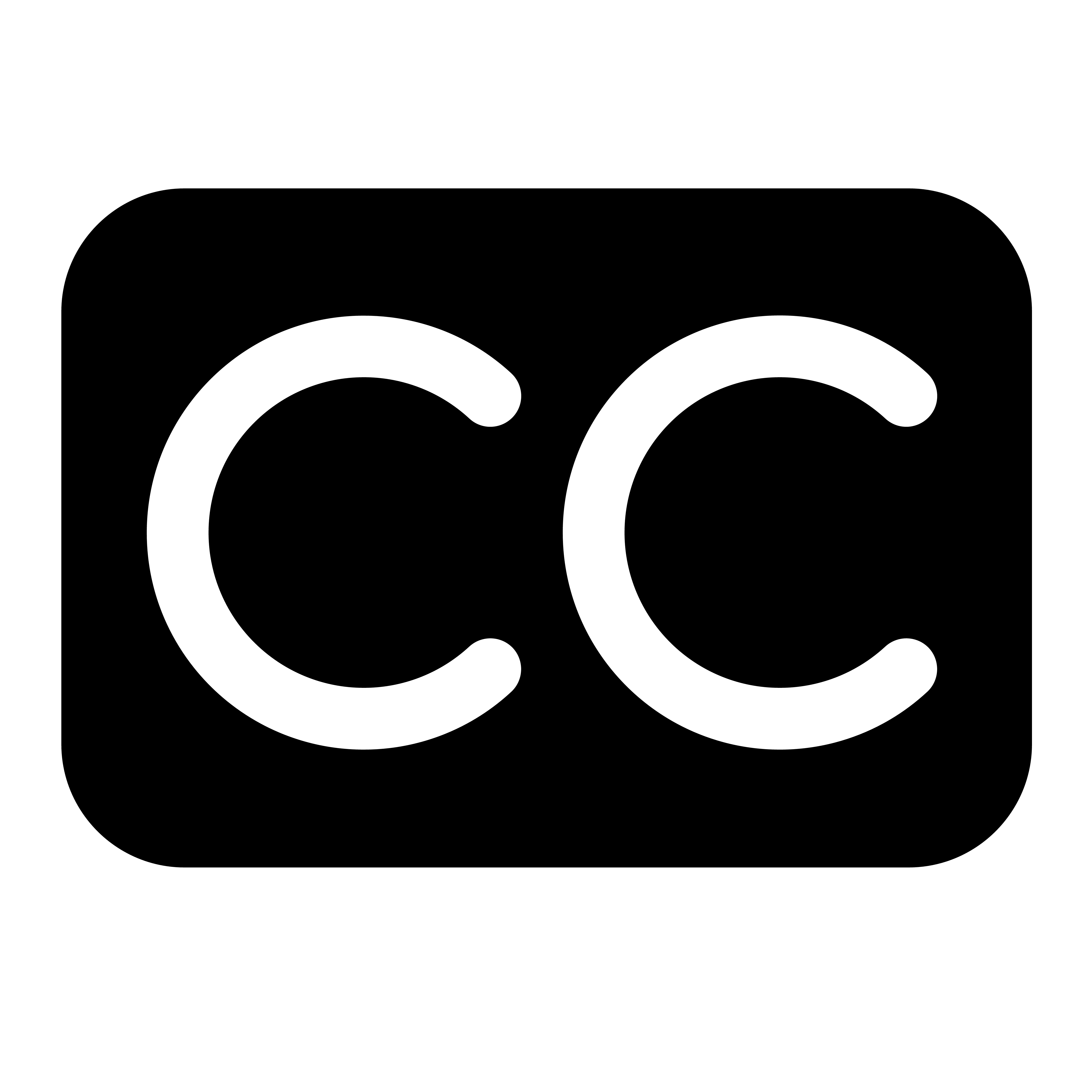 Closed Captions and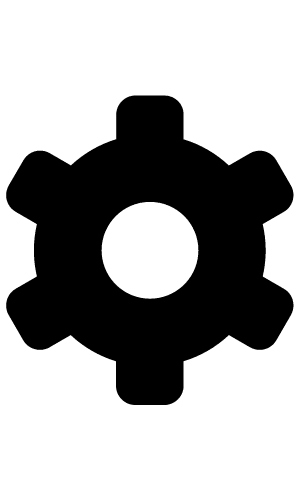 Translations on our YouTube Channel LEEfiltersTV
Looking to purchase? Click here to find a dealer.