A new standard in neutral density filters for cinematography.
Precise Neutrality
Our ProGlass Cine range of neutral-density filters has been designed to meet the exacting needs of all cinematographers — whether shooting digitally or on film.
They are remarkably neutral, eliminating infrared pollution and ensuring all colours remain absolutely accurate and true. This simplifies workflow, saves time and enables cinematographers to focus on their creative goals.
I recently got the opportunity to test the new LEE Pro Glass Cine IRND's in snowy mountain landscapes.
I was extremely impressed by the true stop every ND gave me throughout the whole range right up to ND2.1 Every time I changed the filter I deliberately preset the stop to check the accuracy and it was always spot on without fail.
Also I didn't notice any colour shift when changing filters or combining 2 filters. They were neutral all the way to the ND2.1, something I was often struggling with when using other brands. This should make life easier when shooting multiple camera set ups and consequently will help the grade a little further down the line.
A fantastic set of filters which will become part of my kit for any future project. Martin Fuhrer, BSC — Director of Photography
Designed for Durability
Manufactured from 4mm-thick, optically flat, scratch-resistant glass, and edged with a metal rim, ProGlass Cine filters not only prevent focus shift, they are also durable and long lasting.
The ProGlass Cine range has been endorsed at the highest level in the movie industry and have been used successfully on a number of major feature films and TV dramas.
The main advantage of these filters is their neutrality, especially when using 4 stops (1.2ND) or above.
When I use other IR ND filters I normally have to compensate for a colour shift in the grade, but with these I haven't seen any noticeable colour shift. They are by far the best front of camera ND filters I have used. John Lee — Director of Photography
John Brawley Tests LEE ProGlass Cine IRND 2.1
I recently used these ND filters on a television project shooting with Arri Alexa XT cameras, they performed beautifully.
The true colour rendition was spot on throughout the range, making the grading process easier when using multiple cameras. The several filter sets I used matched exactly on ND level and IR cut, also the high quality and robust construction make them a perfect tool for digital cinematography. Andy McDonnell — Director of Photography
Available in Two Sizes and Seven Densities
4" x 5.65"
6.6" x 6.6"
0.3 ND

1 Stop

0.6 ND

2 Stops

0.9 ND

3 Stops

1.2 ND

4 Stops

1.5 ND

5 Stops

1.8 ND

6 Stops

2.1 ND

7 Stops
RED Camera Tests with ProGlass Cine IRND
(0.3 / 1.2 / 2.1)
RED Weapon with
Dragon 6K

sensor
RED Weapon with
Helium 8K

sensor
Precise Optical Density across the Spectrum
2.1 ND - 7 Stops: uniform attenuation across the spectrum
Optical Density
Light Wavelength nm
UV
Near IR
Visible Spectrum
4" x 5.65"

0.3ND
0.6ND
0.9ND
1.2ND
1.5ND
1.8ND
2.1ND
6.6" x 6.6"

0.3ND
0.6ND
0.9ND
1.2ND
1.5ND
1.8ND
2.1ND

Available in two sizes of aluminium can, both with a spray top.
300ml
50ml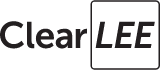 ClearLEE Filter Wash is specially formulated to clean your LEE filters after
a typical battering by the elements. It cuts through the grime left by sea spray, grit, rain and fingerprints – safely and effectively.
Contact us for your nearest stockist
The full range is available now.