Apple, the Apple logo, iBooks, iPad, iPhone, and iPod touch are trademarks of Apple Inc., registered in the U.S. and other countries. iBookstore is a service mark of Apple Inc.
Versatile and lightweight, the Seven5 filter system is the ultimate take-everywhere filter set-up for users of Compact System Cameras.
Watch the Seven5 Videos
Seven5 Micro Filter System
Light, portable and perfect for street photography and general picture-taking on-the-go, compact system cameras feature the flexibility of manual controls and interchangeable lenses, but it hasn't always been possible to make the most of filters with them – until now.
Comprising a lightweight, precision engineered filter holder, the LEE Filters Seven5 Micro Filter System is compatible with LEE's 75x90mm filter range - which includes a Polariser, Neutral Density Filters and the Big, Little and Super Stoppers..
Simply select the correct adaptor ring for your lens thread, screw it onto the lens, snap on the filter holder and drop in the appropriate filter.
In just a few moments you're ready to shoot.
The Seven5 System Overview
Get Started with the Seven5 System
Seven5 Starter Kit
The Starter Kit contains one filter holder and one 0.6ND Hard Grad. The adaptor ring needs to be purchased separately.
Adaptor ring thread sizes:
The holder attaches to the lens via a screw-in adaptor ring. The adaptor ring is available in the following thread sizes: 37, 37.5, 39, 40, 40.5, 43, 46, 49, 52, 55, 58, 60, 62, 67 and 72mm.
We also have a ring specifically designed for Fuji X100/X100s cameras.
Seven5 Polariser
The Seven5 Micro Filter System features its own circular polarising filter. The unique clip-on design means it can be snapped onto the front of the holder and rotated independently of any graduated filters also in use.
LEE System Match
Select your lenses (over 500 Indexed)
See the Adaptor Rings you need
System recommendations for each lens
We have indexed over 500 lenses so you can quickly find the LEE System that's best for you.
Use our quick select menus to locate your lenses and discover which System we recommend for each lens and which Systems are compatible and not compatible. You'll also learn exactly what Adaptor Rings you'll need to get started.
LEE System Match
The Seven5 Deluxe Kit
Whether you need to balance the exposure between sky and foreground, eliminate distracting reflections from water or extend your exposure to convey a sense of peace and stillness, the Seven5 Deluxe Kit contains everything you need for creative photography.
Containing each of the items illustrated below, all you need to purchase in addition is the appropriate adaptor ring for your lens.
A huge range of creative potential in one kit.
1 x Filter Holder
1 x Circular Polariser
1 x 0.6 ND Soft Grad Filter
1 x 0.6 ND Hard Grad Filter
1 x 0.9 ND Hard Grad Filter
1 x Big Stopper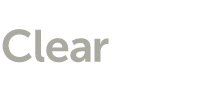 Filter Cleaning Kit
A dirty filter can cause areas of softness in your images – something that's nearly impossible to remove in post-production.
Much easier to avoid the issue in the first place with the Filter Cleaning Kit - ensuring your filters stay optically perfect and free of marks and smudges.
• ClearLEE Filter Wash (50ml) Specially formulated to cut through grime and fingerprints – safely and effectively.
• ClearLEE Filter Cloth A high-quality microfibre cloth.
Also available separately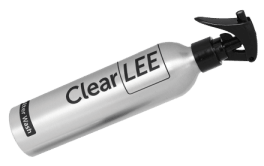 Seven5 Landscape Shoot with Steve Gosling
Focused Seven5
ND Filter Sets
All these sets have been compiled with the owners of the Seven5 Starter Kit in mind, as none of them duplicates its 0.6 ND Hard Grad.
Out of Town:

ND Filter Set for the Seven5 System

Containing both a hard and a soft neutral-density graduated filter, the versatile Out Of Town filter set puts you in control of the contrast in a landscape, whether you're shooting a mountainous scene or a close-up of the forest floor. A Big Stopper helps slow your exposure to convey movement in clouds, grasses or streams — or all three.
1 x 0.6 ND Soft Grad Filter
1 x 0.9 ND Hard Grad Filter
1 x Big Stopper
Seascape:

ND Filter Set for the Seven5 System

Our coastline never fails to inspire the photographer, and the Seascape filter set has been designed to make the most of the sea's creative possibilities. A Big Stopper slows down the exposure by ten stops, rendering even the stormiest waters calm and serene. Two ND hard grads both balance the exposure and ensure a clean transition at the horizon. The grads can even be stacked to help balance extremely contrasty conditions.
1 x 0.3 ND Hard Grad Filter
1 x 0.9 ND Hard Grad Filter
1 x Big Stopper
Urban:

ND Filter Set for the Seven5 System

Cities provide many exciting photographic challenges, and the Urban filter set helps to ensure you get the best from this often hectic environment. The two ND soft grads help hold back areas of brightness such as glass windows, and don't forget, like all filters in the Seven5 system, they can be used upside down and at an angle, too. The Big Stopper means that moving figures will be blurred or, depending on the length of exposure, may even disappear altogether.
1 x 0.6 ND Soft Grad Filter
1 x 0.9 ND Soft Grad Filter
1 x Big Stopper
Seven5 City Shoot with Craig Roberts
100mm System
A filter set-up that is suitable for every photographic eventuality, and works with DSLRs, medium and large-format cameras.
Inspiring Professionals
Reimagined for tablets these new eBooks take you through stunning landscape photos and the exact filters and techniques used.
SW150 Mark II Filter System
An all new design fits an ever expanding range of ultra-wideangle lenses. Full range of filters including Polariser and Big Stopper.
Professional hints:
ND Grads on Mirrorless Cameras
Photographers using large diameter lenses on mirrorless cameras may need to use the 100mm system (as opposed to the Seven5 System designed for these cameras).
Because the sensor is smaller on these cameras the graduated part of the filter should be tighter. To achieve this with the 100mm system simply choose a harder grad than normal.
100mm System
Very Hard Grad
Hard Grad
Medium Grad
Soft Grad
equivalent to
equivalent to
equivalent to
equivalent to
Seven5 System
Hard Grad
Medium Grad
Soft Grad
N/A
ND Grads for the Seven5 System
The Seven5 System is designed for mirrorless cameras and our Neutral Density Grads for this system have tighter areas of transition than the larger-sized filters of the 100mm and SW150 Systems.
This results in a comparable effect between a 100mm Grad on a full frame camera and a Seven5 Grad on a mirrorless camera with a crop sensor.
Seven5 offers complete versatility
Wide Range of Filters
The Seven5 System includes a full range of resin and some glass filters, which are sized at 75x90mm.
This includes a Polariser, Neutral Density Filters and the Little, Big & Super Stoppers.
Seven5 System Pouch
Keep your Seven5 system and filters close to hand.
In the past keeping your Seven5 system components and filters easily accessible has been challenging. Now with our sturdy System Pouch your entire Seven5 filter system remains safe and close by when needed.
The System Pouch holds a Seven5 Filter Holder, Polariser and 8 Filters and is made from a tough and durable fabric that stands up to wear and tear. Inside it features a handy concertina design with one slot per filter.
Available in black or forest green.
The System Pouch is designed to be versatile and it comes with these three handy strap options included:
Tripod strap
Over-the-shoulder strap
Belt-loop
Seven5 Micro Filter System
– 0.6 ND Grad Soft
New Year's Eve Fireworks in London
"The results are awesome, you can't see the graduation line of the filter at all and the Soft ND Grad helped control the intense brightness of the display really well.'
Stewart Marsden
Seven5 Micro Filter System
– 0.6 ND Grad Soft
Accessories to round-out the System
Seven5 Micro Filter System Brochure
Seven5 Micro Filter System
– 0.6 ND Grad Hard
Seven5 Micro Filter System
– Polariser
LEExposure 07 - Read our latest online magazine
LEE Filters Quick Start Videos
You can subscribe to all our videos with

Closed Captions and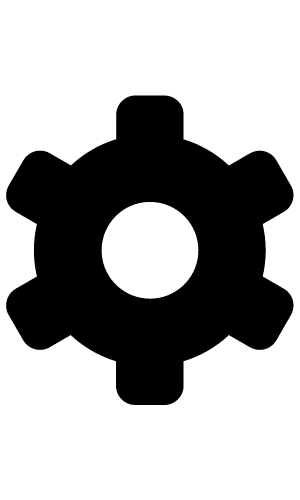 Translations on our YouTube Channel LEEfiltersTV
Find a dealer